Product Description
Solid Threaded Inserts for Metal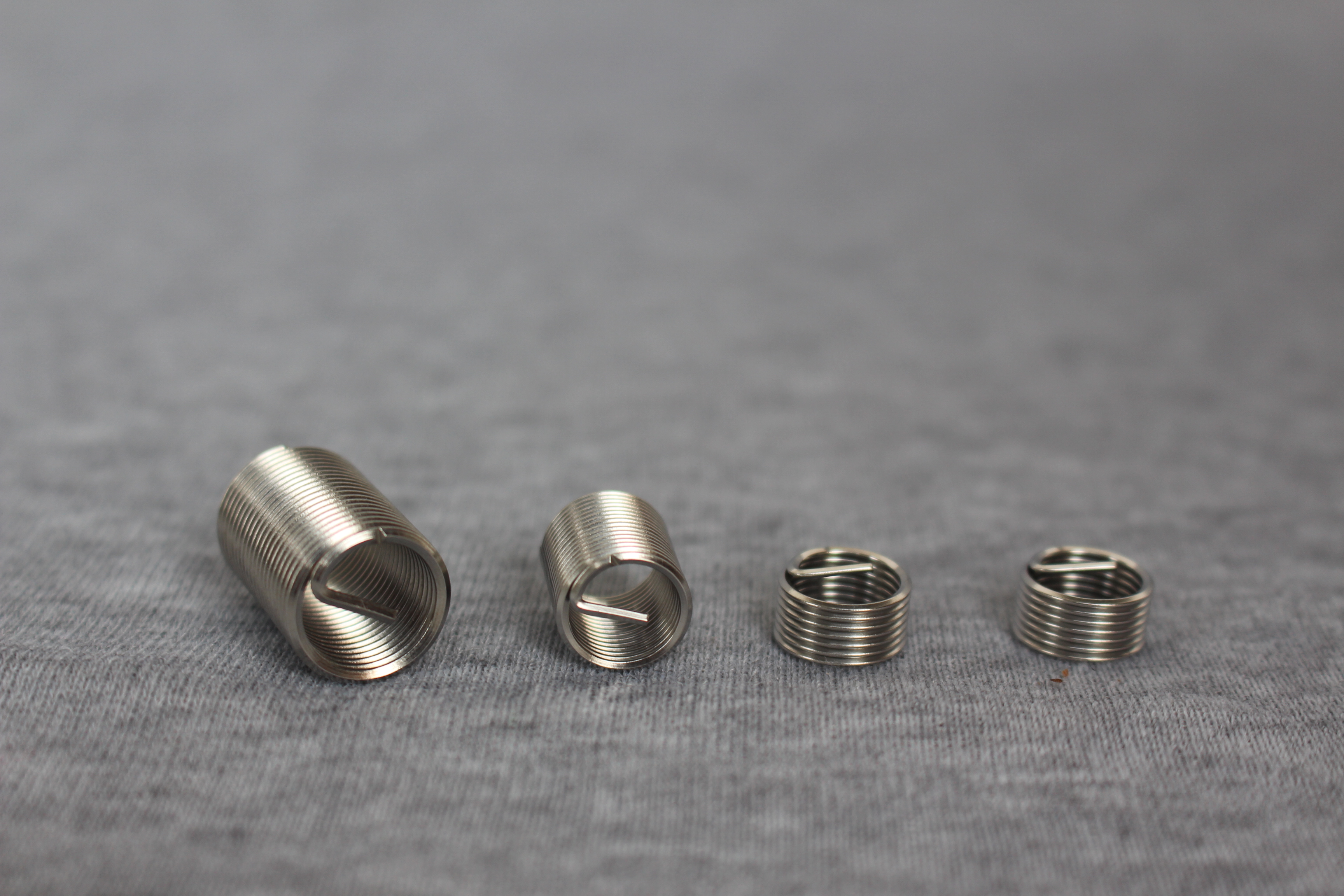 Our threaded inserts are easy to install, with no special tools needed, and are self-locking thanks to a special pre-applied adhesive. Available in a wide range of inch and metric thread sizes, lengths, and configurations to meet your needs. Ideal for repairing or reinforcing threaded holes in magnesium, cast iron, aluminum, and other soft metals, DongHai`s solid threaded inserts are machined out of solid steel for strength and durability.
DongHai unified and metric thread repair threaded inserts for metal are ideal for maintenance departments, tool cribs, and countless applications in the metalworking and molding industries. Our solid wall and coil (helical) unified and metric thread repair kits provide a quick and easy solution for inch or metric thread repair or reinforcement for holes in soft metals like aluminum, magnesium, and cast iron.
Solid unified and metric thread repair inserts are screw machined out of steel and feature standard OD threads, which allows for the use of standard taps for installation. Traditional coil inserts allow for the smallest hole size possible and work with existing STI taps and installation tools.

Donghai Industry
threaded inserts for plastics are brass screw machine products designed to provide strong metal threads in plastic components. DongHai inserts for plastics are widely recognized and highly regarded products in the fastening market. Since the 1990`s, DongHai has been identified as the leader in its industry which can largely be attributed to its focus on providing high quality products.
DongHai Products are available in various types and styles to suit almost any insert application in plastic. DongHai inserts are designed to provide the high performance strength values of molded-in inserts while still retaining all of the economical advantages of insert installation after molding. DongHai Engineers have broad experience in insert technology and are highly trained to deal with a variety of Applications offering specific recommendations on insert designs, installations and assembly systems. Our fastening experience and expertise is available for designing special inserts for unique or critical applications. Designs such as studs, mold-in inserts, and compression limiters have been developed and supplied by DongHai. DongHai products are manufactured to the quality systems required by the military, aerospace and automotive standards and manufacturing facility has been certified ISO 9001, QS 9000 & ISO 14001.