Product Description
Solid Threaded Inserts for Metal With Good Price Description: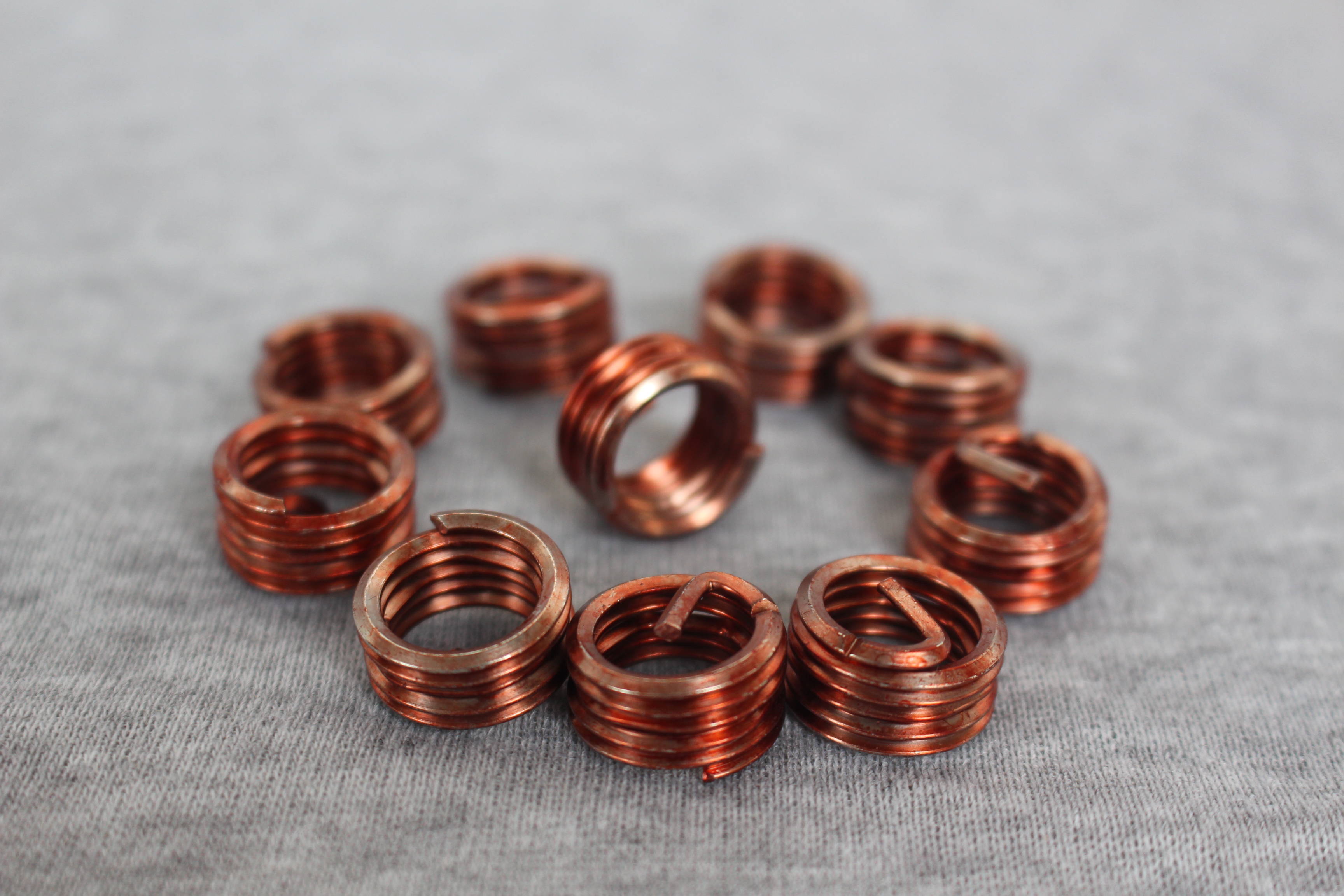 Ideal for repairing or reinforcing threaded holes in magnesium, cast iron, aluminum, and other soft metals, DongHai`s solid threaded inserts are machined out of solid steel for strength and durability. Our threaded inserts are easy to install, with no special tools needed, and are self-locking thanks to a special pre-applied adhesive. Available in a wide range of inch and metric thread sizes, lengths, and configurations to meet your needs.
Our solid threaded inserts for metal are ideal for repairing or reinforcing threaded holes in soft metals like aluminum, magnesium, and cast iron. All DongHai solid wall inserts install with standard tools. No special taps or installation tools needed.

External threads are standard size and pitch to permit the use of standard drills and taps. Solid threaded inserts can be installed with a screwdriver, bolt/jam nut (except IC series), or optional power drive tool.

DongHai`s solid wall inserts will not back out or vibrate loose. Immediately upon installation, the pre-applied, microencapsulated adhesive begins to set and the new newly installed insert is fastener-ready in 3-5 minutes. The adhesive seals against liquids and gases to 6,000 psi when fully cured (72 hours).

DongHai solid threaded inserts for metal are removable. Unlike inserts that are mechanically locked in place with keys or pins, which need to be drilled out, DongHai solid wall inserts can be removed with a bolt extractor (overcoming the resistance to torque-out produced by the adhesive) or by heating the insert to a temperature above 300°F (149°C), at which point the adhesive will release.

Power drive tools are available for higher volume installations. The easy-to-use driver fits in a standard drill chuck and quickly installs the insert to the appropriate depth without engaging the internal threads.