Coarse Thread Inserts Coil Size: M5x0.8x6.7 mm, M6x1.0x8.0 mm, M8x1.25x10.8 mm, M10x1.5x13.5 mm, M12x1.75x16.3 mm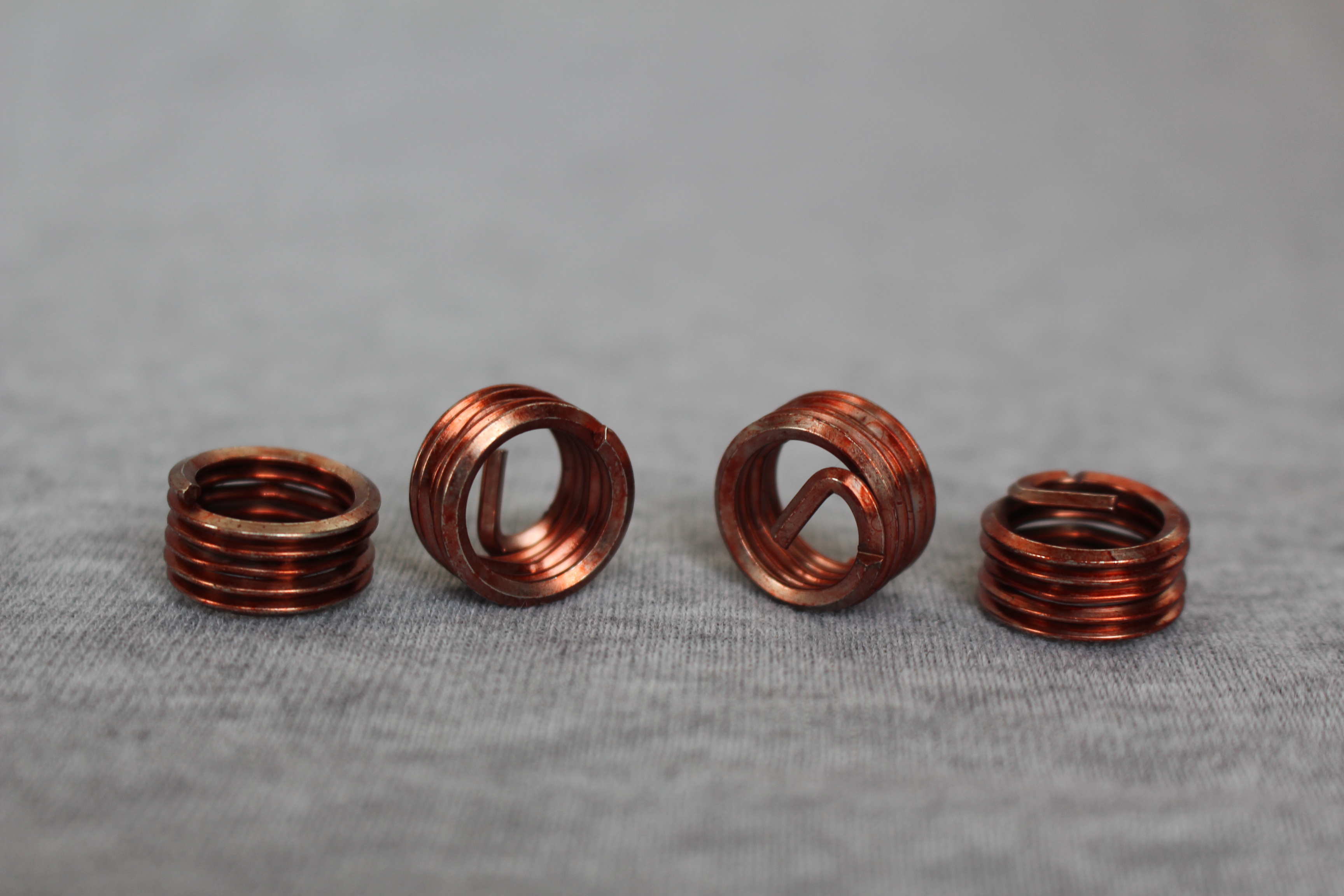 Produced from Stainless Steel wire, which is cold drawn (profiled) to form a diamond shaped wire. The wire is helically coiled to produce a wire thread insert. The finished insert provides a high performance, heat and corrosion resistant internal thread which is far stronger than parent materials such as Aluminium and Magnesium alloys.
Larger in diameter than the tapped hole, it is compressed during installation providing maximum surface contact between the flanks of the wire insert and the tapped threads.The flexibility of the Wire Thread Insert enhances the load bearing capacity by deflecting the residual forces into a helical, which is dispersed into the wall of the tapped hole.They are easily installed using a range of manual or automatic tools. Once fitted the action of radial pressure between their coils and the flanks of the tapped hole holds them in place.