Free Running Inserts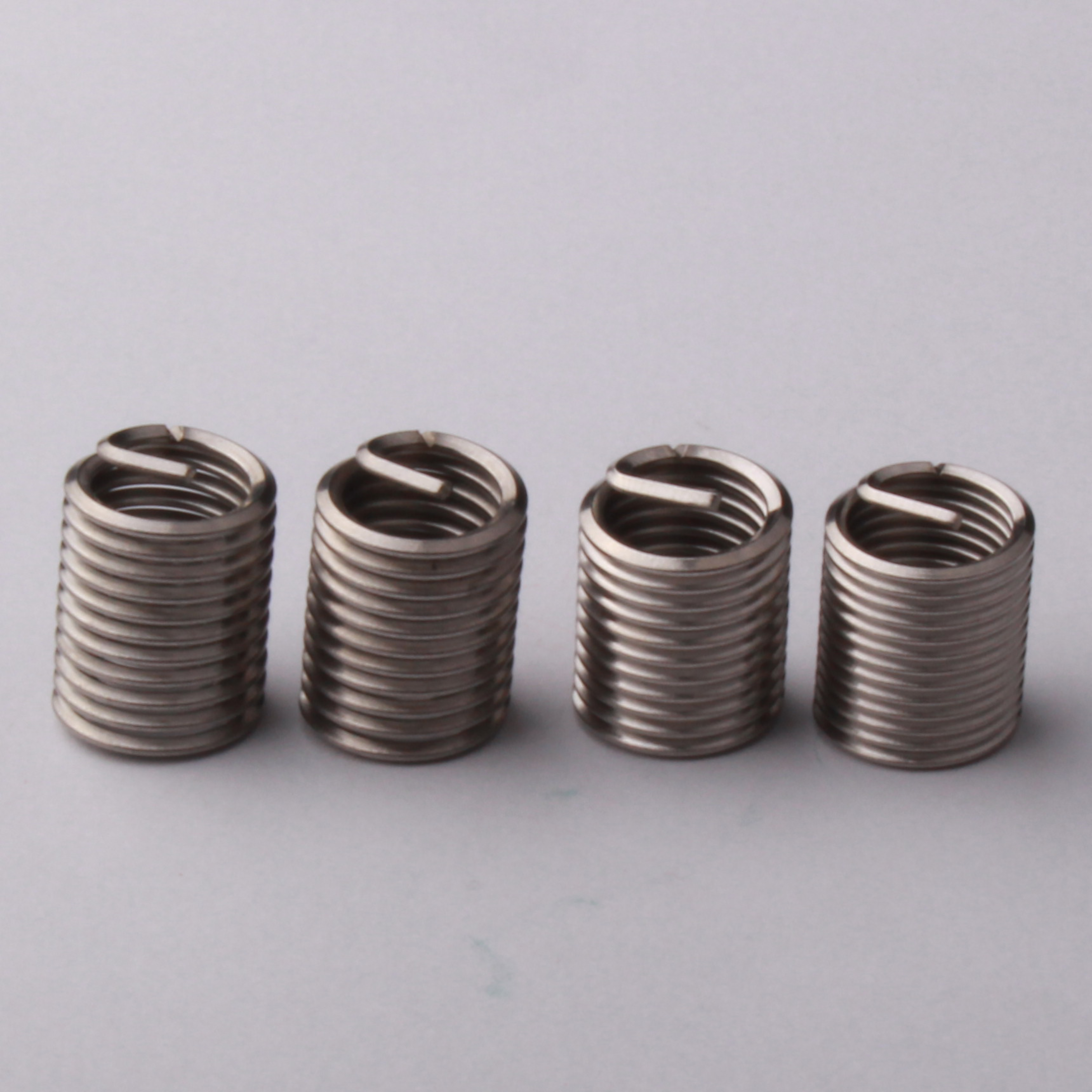 Free Running Inserts standard range is available in Stainless Steel AISI-304/ DTD734, metric series ranges from M1.6, M2 to M56 & in unified series from UNC / UNF 1-64 to 1-1/2 inch. Wire Thread Inserts are also available in strip feed or reel mounted form, Wire Thread Inserts in strip feed form are best suited for significantly reducing the installation time using power tool for installation of inserts.
Free Running Inserts are made of cold rolled 18-8 grade Stainless Steel to AS7245 , MIL-I-8846 & DTD734 specifications. This wire is cold rolled to a diamond cross section producing an ultimate tensile strength of approximately 1375-1725 MPa, mirror like surface finish of 2-4 Microns and flank hardness of RC 43-50 which is far in excess of the usual tapped materials and best suited for most of the industrial needs. Wire Thread Inserts can also be supplied in other materials such as SS-316, Inconel X-750, Titanium Alloys, Nimonic 90, Nitronic 60, Phosphorus Bronze, Beryllium Copper and with special coating and plating requirements such as Cadmium plating, Silver plating, Zinc plating, Nickel plating and dry film lubricants, Anti- Corrosion/ Salt spray resistant coatings.