Product Description
New Type Of Threaded Fasteners Screw Fasteners: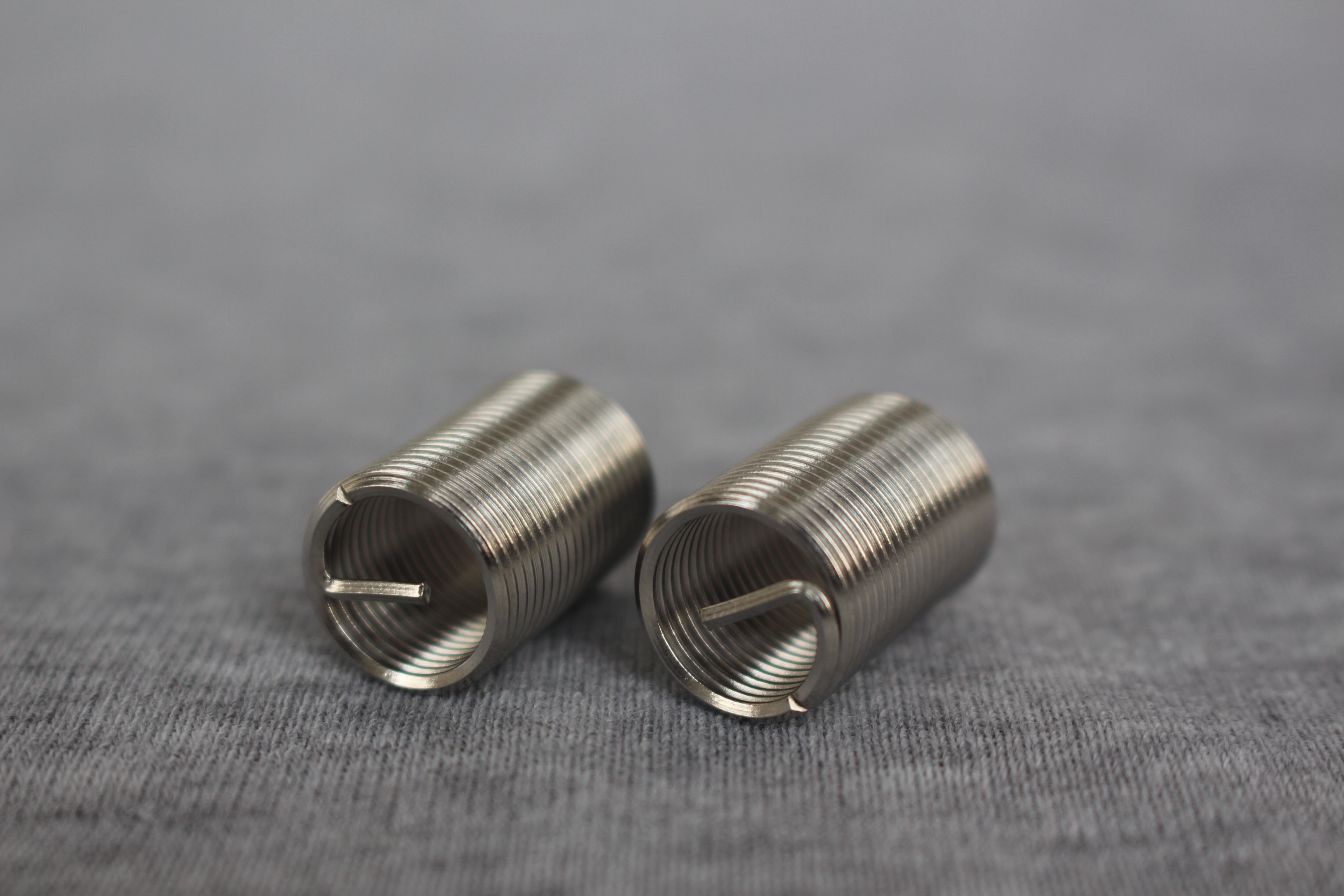 The connection is firm:the wire thread insert`s diameter under the normal state is larger than the loading of a screw hole`s, when assembled by the special installation tools make it smaller in diameter, rotating into special install holes, wire thread insert after assembly in the bottom hole thread of a screw effect similar to the expansion of the spring, so that it is firmly fixed in the thread hole.
Extended service life: because of the stainless steel material, it has a high hardness, which can increase the service life of the soft foundation threads tens to hundreds of times.Increase the strength, also avoid the losing, and the wrong tooth.
Increase the connection strength: the wire thread inserts can be used for aluminum and magnesium, wood, plastic, rubber and other easy deformation and low strength materials,which can avoid slipping,wrong teeth and other phenomena.
Increase the stressed area: wire thread insert can be used to require strong connection without increasing the thin body parts of the screw hole diameter.
Improve the connection conditions: increase the carrying capacity of the threaded connection and the antifatigue strength: using the wire thread inserts can eliminate a deviation between screw bolt and screw hole about the pitch and tooth type,to make uniform distribution load, and improve the carrying capacity of the threaded connection and fatigue resistance.It can be used for fastening of hard brittle materials such as ceramics, electric wood and glass.Effective prevention of fragmentation.