Product Description
High Quality Metal Wire Thread Insert M2~M60 Description: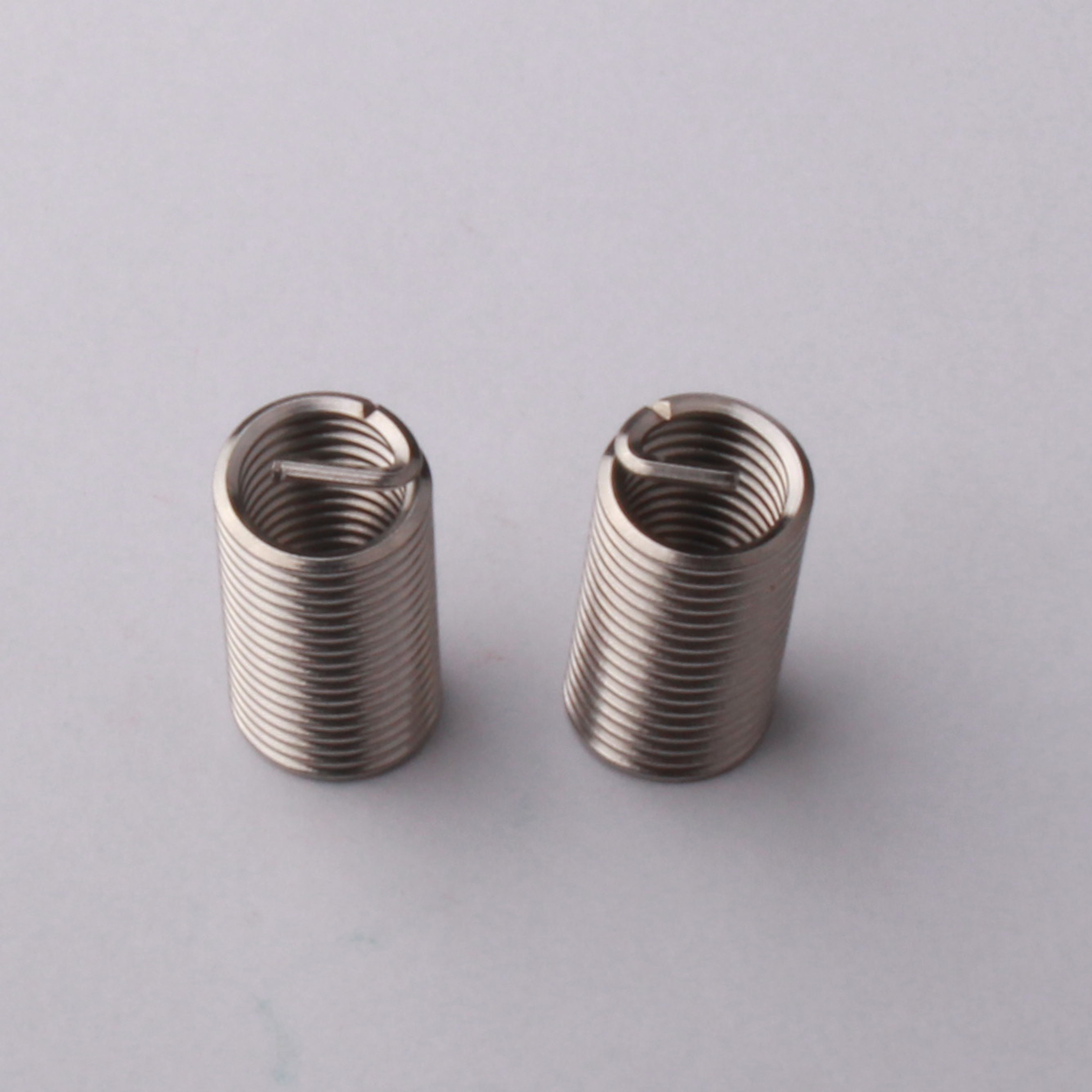 Heat resistance and corrosion resistance: due to the smooth surface of the wire thread inserts, it can effectively reduce the friction between internal and external threads, and the material itself has the characteristics of high temperature resistance and corrosion resistance.It can be used for assembly, mounting of machine parts and regular spiral holes to prolong its service life.
Anti-seismic and anti-loose: the special structure of the screw lock insert is tightly locked in the screw hole in the strong vibration and impact environment, and its locking performance is better than that of other locking devices.It can be used for instrument, precise and valuable power equipment, as well as occasions such as aerospace, aviation, military equipment, etc.
Easy to maintain: in the case of thread machining errors or the repair of internal threads that are damaged, the wire thread insert can cause the matrix to return to life, and can use the original screw, which is fast and economical.

DongHai solid threaded inserts for metal are removable. Unlike inserts that are mechanically locked in place with keys or pins, which need to be drilled out, DongHai solid wall inserts can be removed with a bolt extractor (overcoming the resistance to torque-out produced by the adhesive) or by heating the insert to a temperature above 300°F (149°C), at which point the adhesive will release.

Power drive tools are available for higher volume installations. The easy-to-use driver fits in a standard drill chuck and quickly installs the insert to the appropriate depth without engaging the internal threads.